<span >Boutique</span>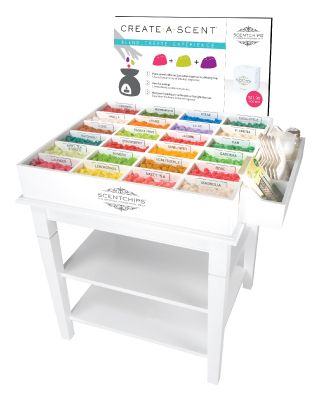 This exclusive program offers a scaled down version of our Full-Line store concept. By placing a Scentchips® Boutique in an existing retailer you can enjoy the benefits of business ownership without the full time commitment. Authorized Scentchips® representatives will provide fragrance accessories 8 display fixtures to approved retail locations. We will assist you in locating the perfect retailers to carry the product line.
HOW THE PROGRAM WORKS
Retail stores will receive 35% of the retail price of fragrance and 25% of the retail price of accessories; you retain the remainder.
You will receive comprehensive training in set up and merchandising and assistance with training the store staff in product knowledge and sales techniques. Scentchips® will ship directly to your retail locations and you track inventory so that you can easily replenish your stores.